New Hampshire's Trusted Source for Roofing, Siding, Decking & More
With our low-pressure, highly educational sales process, lifetime warranties, flexible financing and expert craftsmanship, there's quite a few reasons why your neighbors trust Southers Construction with their exterior remodeling needs.
Fill out this form or call us today at 603-734-4572 for your free quote.
Southers Construction has 500+ renovations under their belt completed within the last year, which is more than many other contractors. With a lifetime warranty on all work completed by us and an extensive list of satisfied customers to go along with it – You know Southers Construction will give your house the makeover you want!
Get Your Questions Answered
One of our friendly and knowledgeable team members will contact you to confirm your appointment.
Please fill out this form and we'll be right back in touch
Simply Fill Out The Free Estimate Request Form below and one of our friendly and knowledgeable team members will contact you to confirm our appointment.
Get Quality Workmanship & Superior Products at Affordable Prices
When you need to repair or replace your roof, siding, deck or other exterior features of your home, the last thing you want to deal with is pushy salespeople, faceless corporations, fine print or sloppy work. Fortunately, Southers Construction has been fighting back against these industry trends for nearly a decade.
From your free quote to the final inspection, we strive to deliver a red-carpet experience. That means providing top-notch work on time and within budget, meeting all manufacturer requirements for lifetime warranties and leaving your home in the same condition as when we started. Other benefits include:
Our Professional Exterior Home Remodeling Services in New Hampshire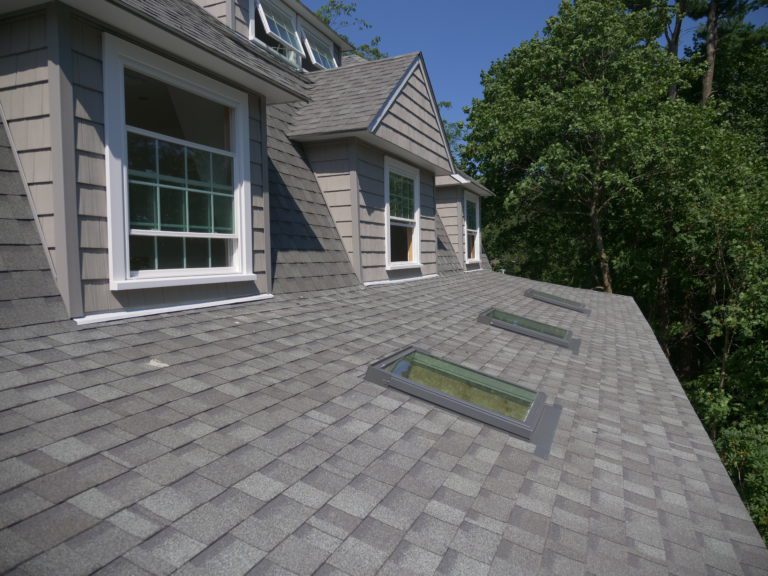 You may be surprised to learn that your roof is the most important component of any home. If you suspect it needs repair or replacement due to leaks, storm damage or other structural issues don't wait- get an assessment from our team today! We offer one of few lifetime workmanship warranties in NH on top quality products like Owens Corning Platinum Preferred who are up against many competitors but have certified themselves through rigorous training programs so they can deliver customer satisfaction guaranteed by manufacturer standards! Contact us for more information today.
We're here to help! Southers Construction offers high-quality siding replacement services that will give you the look and feel of an old world charm. Our team has years in experience, specializing in every aspect from installation through assessment for damage control or energy efficiency upgrades according to local regulations where we work; all at no cost with a complimentary external home inspection too–what could be better than our expert service?

Southers construction specializes exclusively on remodeling exterior homes by providing top notch products such as vinyl cladding panels (with warranty), aluminum composite deck boards & walkscapes among other things while being fully licensed + insured professionals ready 24/7 to handle your project needs.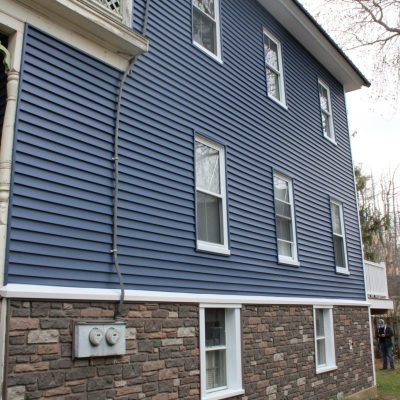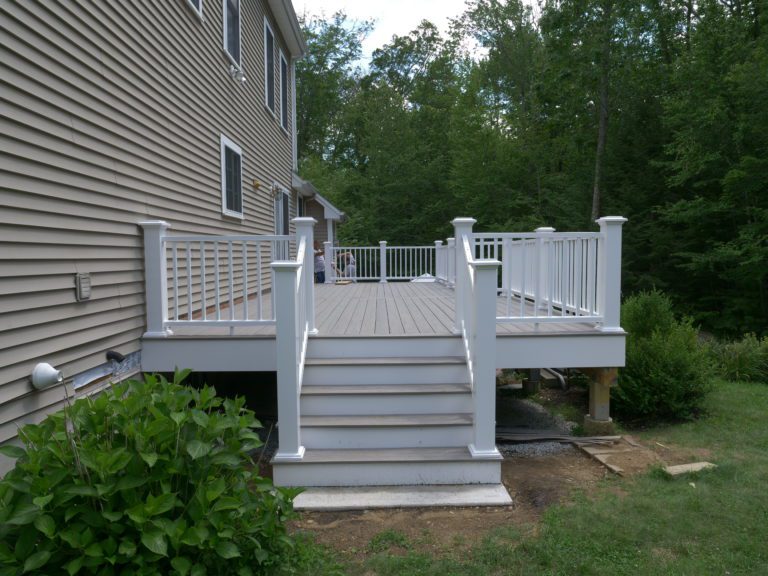 The best way to enjoy your backyard is through a new deck. A properly designed and installed space can enhance the value of property, create lasting memories with friends or family members, provide additional living space while also providing protection for you against harsh weather conditions like rain storms that will surely come along sooner rather than later in this wonderful state that we live in called New Hampshire!
A bad piece of wood could be dangerous if not taken care of right away – Do not worry about it – Southers Construction provides quality workmanship & excellent customer service at no cost whatsoever (so there's really nothing holding anyone back).
We'll make sure everything gets done just as they should- every last detail included!
Exterior doors are a key component to your home's exterior, and they contribute in many ways. They let friends and loved ones into the house while keeping strangers outside as well as providing added curb appeal for potential buyers with their beautiful design features such as wood stain colors or lower case letters on hinges that gives them an old-fashioned look.

Exterior door installations can help save money on energy bills by providing insulation from cold winter air coming through gaps within Door trim!

Southers Construction ensures each customer gets exactly what he/she wants – no matter how simple or complex!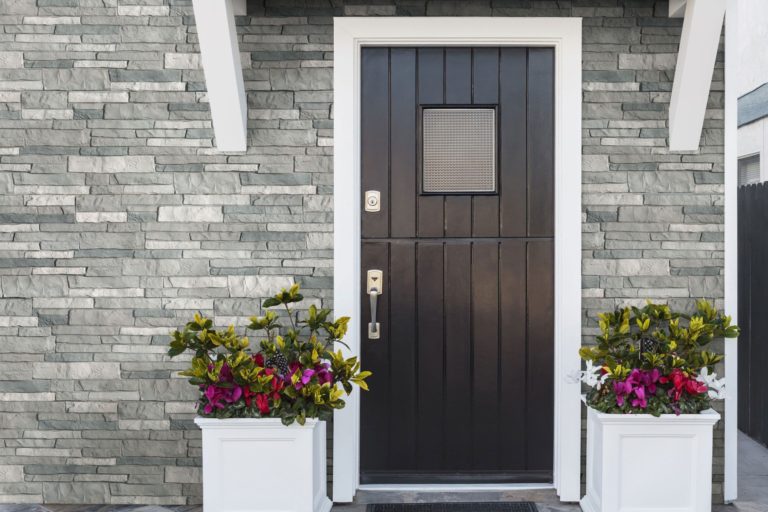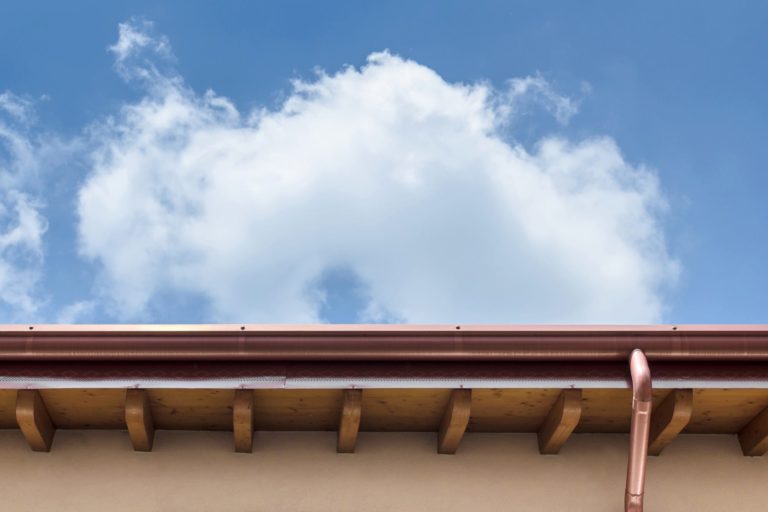 Gutters are your home's unsung hero when it comes to preventing water damage. Gutters channel waterflow from the roof away from your house and onto streets, sidewalks–wherever there is paved surface! Without gutter protection our carpets would get saturated with rainwater which could lead you having severe problems like damages done by mold or mildew; costing more money than necessary for repairs because we only have one option: replace them entirely before any damage caused by leaks occur!
Leverage The Industry's Most Competitive Lifetime Warranty & Financing Options
Southers Construction offers a Lifetime Workmanship Warranty on all our projects. We also offer several warranties through our partners; each and every warranty is created to protect homeowners from future unforeseen home damages and associated expenses. As one of the region's few Owens Corning Platinum Preferred certified roofing contractors, we're also able to offer the best roof warranties available on the market. It's time to ditch fine print, prorated terms and warranties that lose value over time. 
We also take great pride in offering our community flexible and fair financing. 68% of Southers customers have used our one-of-a-kind financing program to build their projects. We work with our partners to offer our customers the best rates and give every homeowner the ability to remodel now and pay later.

Meet The Southers Construction Team
In 2012, Southers Construction started as a one-man, door-to-door dream of Ricky Southers, a U.S. Marine. A few years (and a whole lot of elbow grease) later, he's proud to offer the local community quality service and tremendous job opportunities that provide financial independence and work-life balance. 
Today, Southers Construction is a growing, fast-paced and family-owned company that uses American-made products, homeowner education and flawless craftsmanship to deliver value with every project.
See Why Our Community Trusts Southers Construction
We can sing our own praises until we're blue in the face, but we think it sounds best coming from real people in our community. Watch these videos to hear what they have to say, and consider downloading our referral app on iOS or Android, where you can earn $100 for every referral that turns into a project.
Mark, Metal Roof Installation

Portsmouth, NH
Dover, NH
Barrington, NH
Rye, NH
Lee, NH
Rochester, NH

Hampton, NH
Salem, NH
Conway, NH
Manchester, NH
Concord, NH
Nashua, NH